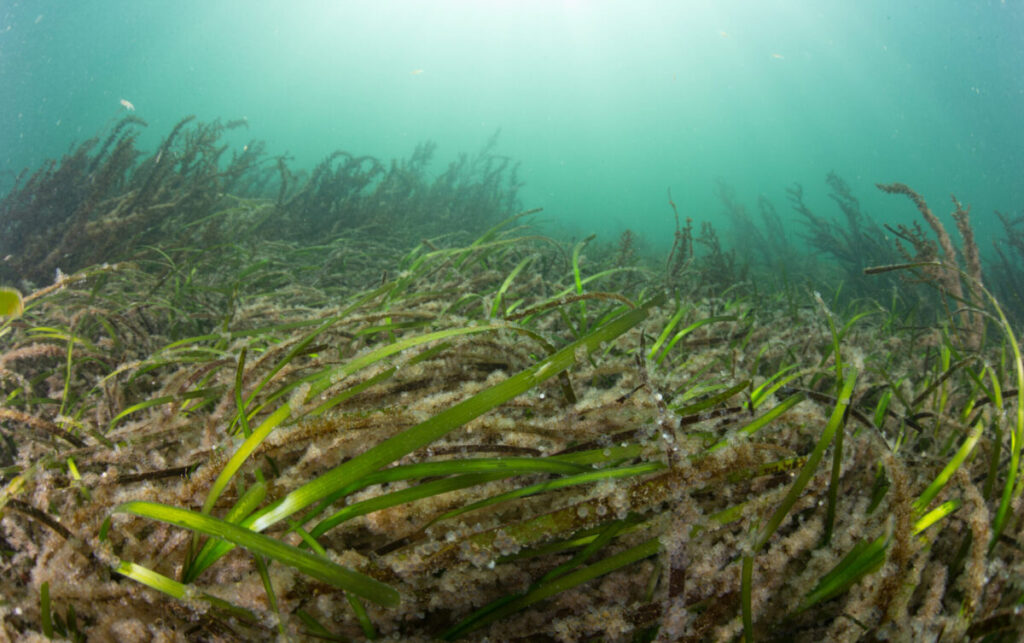 Baynes Sound & Lambert Channel
Baynes Sound and Lambert Channel, a thermally stratified inland sea, internationally recognized Important Bird Area (IBA) and nationally designated Ecologically and Biologically Significant Marine Area (EBSA), is a highly productive ecosystem, home to a regionally unique combination of diverse marine and coastal habitats.
Baynes Sound / Lambert Channel is the highest ranked cumulative spawning and rearing area for herring in the Salish Sea ecoregion, producing one-third of all herring in BC's waters, positioning this area as a critical linchpin in terms of the ecosystem health of the Coast. Seabirds, juvenile salmon, mollusks and other forage fish find shelter in the ecologically-distinct elements of Baynes Sound and Lambert Channel. The Sound is a summer molting area for sea ducks, with significant aggregations of waterfowl, shorebird and gull species during the herring spawn. Several at-risk bird species use Baynes Sound for feeding or stop-overs.
Baynes Sound / Lambert Channel contains important foraging and haul out sites for Pacific harbour seals and Steller sea lions. The Sound has been consistently used as spawning grounds during herring spawn runs. The estuaries and riparian areas of the Sound provide spawning and rearing habitat for Coho, chum, coastal cutthroat trout and likely some steelhead. Fifteen salmon bearing streams drain into Baynes Sound and Lambert Channel. Intertidal eelgrass beds act as nurseries and provide protection and valuable food sources for these salmon. Significant quantities of both wild and cultured shellfish are produced within the waters of the Sound.
Reference: 2018 Baynes Sound/ Lambert Channel Ecosystem Forum 2018 Summary Report by Dr. Karen Hurley and Kim Dunn.